Lost and Found
Fred Scott - October 2018
"I want to suggest that authenticity is not a question unless a copy is to be made. In this way things acquire an authenticity not from the past but the future. The past and the future are siamese twins joined in the present looking backwards and forwards."
Fred Scott

In October 2018 Building on the Built presented a selection of collages and paper montages by the designer, author and academic Fred Scott. Created over twenty years the presented work layered found material to create new hybrid spaces, synthesising space over time to create dream-like narratives.
Scott is the author of On Altering Architecture, which has become a landmark text on the craft of altering buildings and explores the development of architectural interiors. The book explores the difficulties that interventional work encounters, in both theoretical and practical terms, and outlines how work that alters existing architecture can establish its legitimacy and how success, or failure, might be evaluated.
Scott has long used the process of collage to reveal the strategies that designers might employ to create contemporary interventions, in much the same way that artists experiment through improvisations and accidental creations. The technique leads to a composition made of disparate elements, old and new, found and given. These encounters inform both the transformation of existing buildings and, equally, how 'new' architecture might posses qualities of temporal as well as spatial depth.
Fred Scott has published, lectured, curated and taught internationally. He has been visiting professor of interior architecture at Rhode Island School of Design, has taught at the Architectural Association in London, and was Principle Lecturer and Course Leader for Interior Design at Kingston University.
Fred Scott gave a talk at the first Building on the Built event in Kings Cross in 2016, read an illustrated transcript in our Archive.
Read a short essay by Fred Scott on Interior Design in the Archive.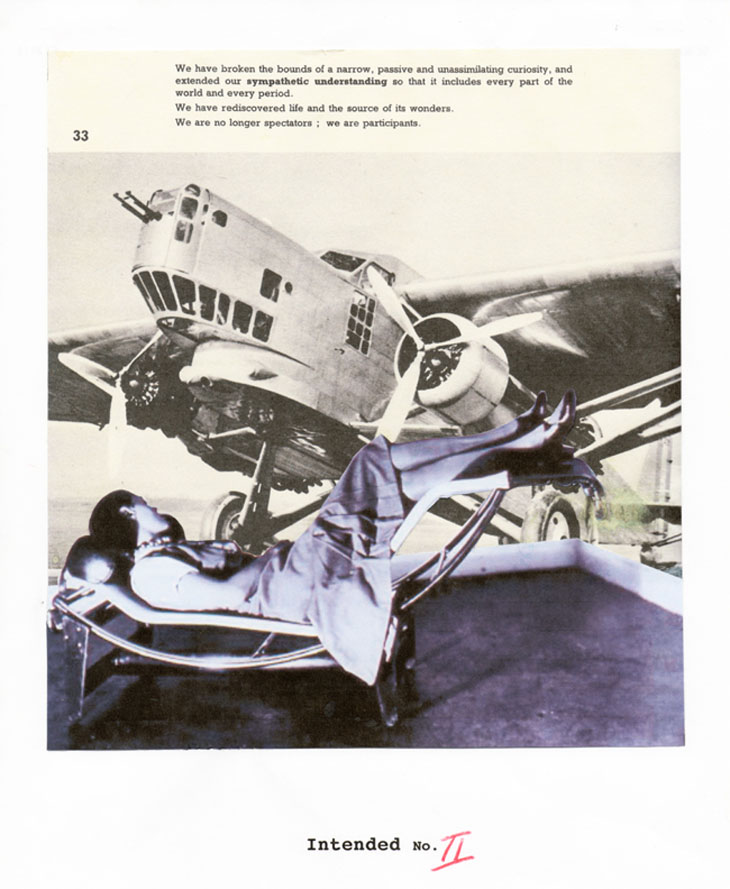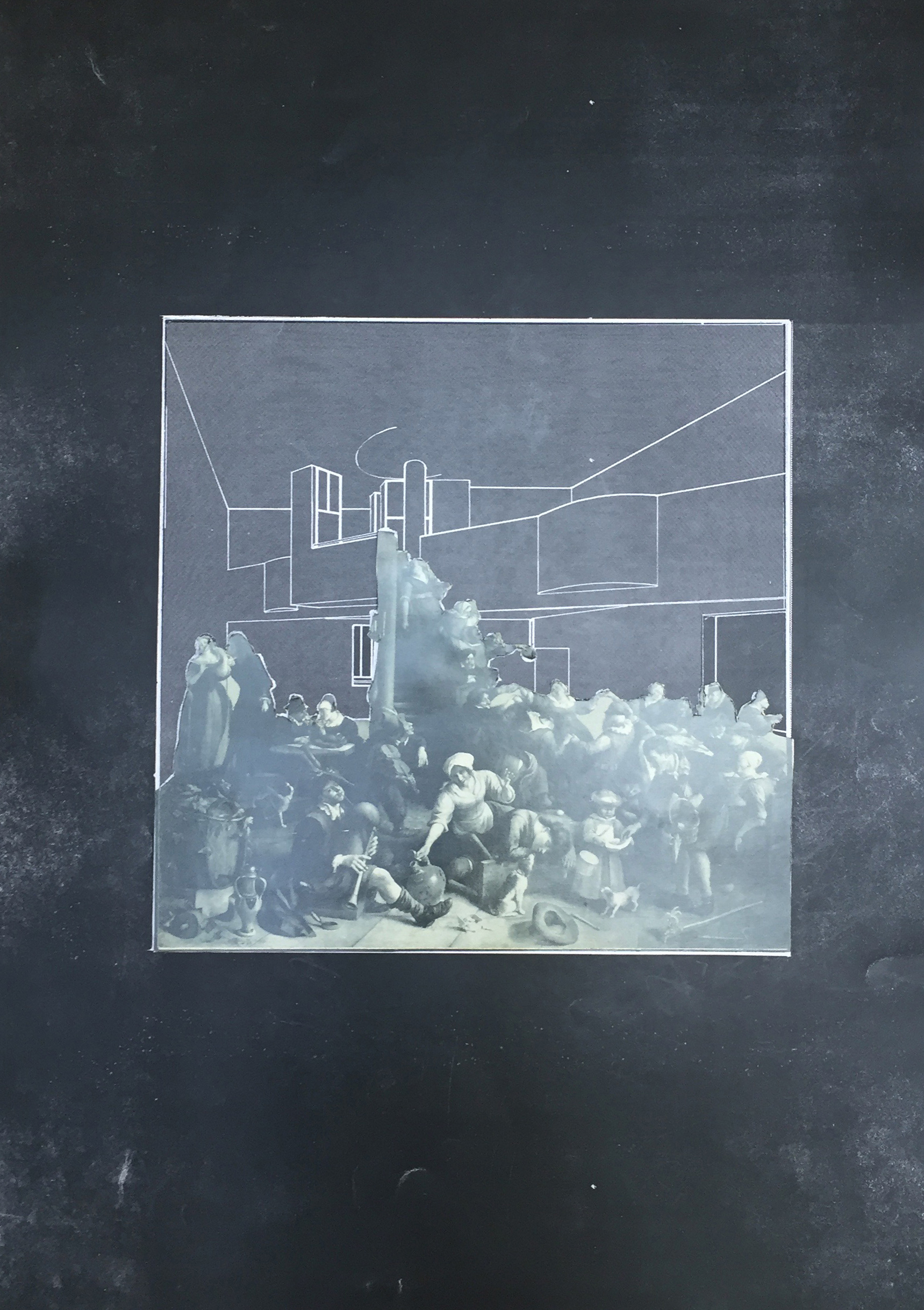 Images:
(1) Fred Scott, Intended No II, 2016, © Fred Scott
(2) Fred Scott, Nadya Red Square Study II, © Fred Scott
(3) Fred Scott, Interior at Night, © Fred Scott