Karin Borghouts: KMSKA Renovation
Photography by Karin Borghouts
Having begun on-site in 2011, Antwerp's Royal Museum of Fine Arts, or KMSKA, is currently undergoing an extensive renovation and expansion courtesy of KAAN Architecten. Having suffered from a sequence of piecemeal interventions made since its inception in the 19th century, the museum had found itself in a situation familiar to many institutions of a similar scale; growing ambitions for the museum's role were thwarted by a confused internal layout and by the obfuscation of its historical fabric.
The transformation will introduce clearly defined elements for the public, administration and storage areas of the museum. To achieve this the architects have proposed inserting what is effectively a second building within the original structure, with the two forms interlocking in plan and section. While the plan of the 19th century sections of the museum will now more closely resemble its original incarnation, this layout will intertwine with the new building elements, themselves built within the patios and courtyards of the former.
Despite the intimacy of this marriage of 'old and new' the scheme aims to heighten the separation of the two; the new museum spaces will not be visible from the old, and vice versa, creating two different worlds within a single building.
Artist Photographer Karin Borghouts has been documenting the progress of the construction work and we present a series of these arresting images here.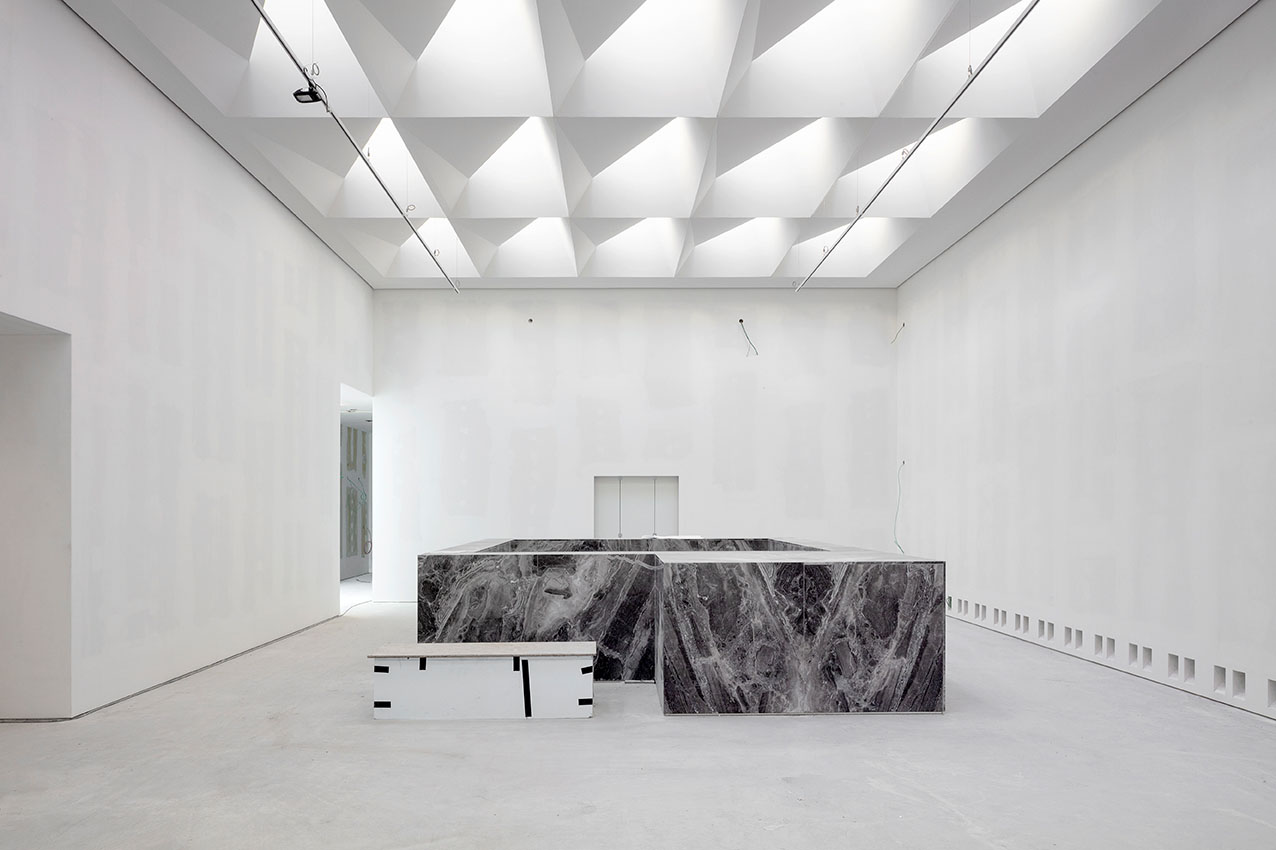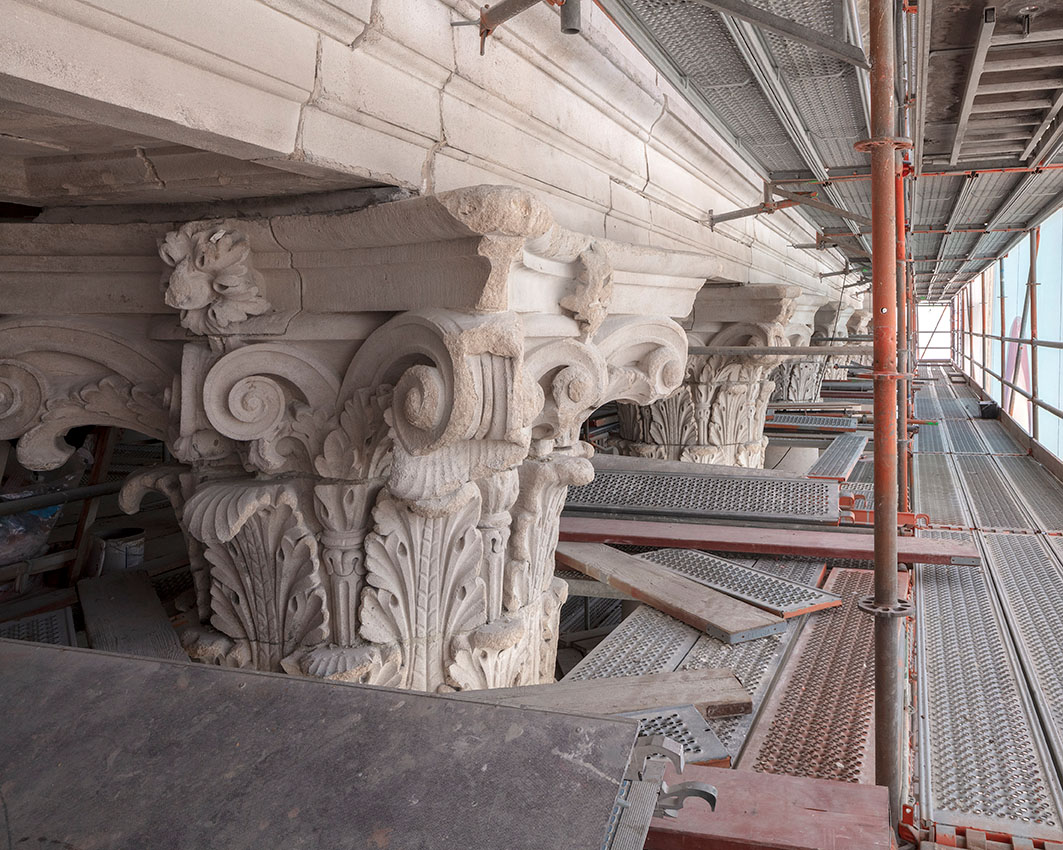 NOTES
Published 21st May 2019
All photographs © KMSKA/Karin Borghouts
See also Karin Borghout's photographs of Antwerp's Fierenshoven Complex under construction here.